Dogecoin has been rallying over today's trading session, following the general sentiment in the market and receiving support from its biggest advocate Elon Musk. The entrepreneur and CEO of Tesla and SpaceX confirmed a deal to purchase social media Twitter (TWTR)
Elon Musk was about to enter into a legal battle with social media; the entrepreneur announced a deal to purchase the company early in 2022 but refused to see it through due to some alleged false data on Twitter's number of users.
According to several reports, Elon Musk sent a letter to Twitter confirming the original offers of $44 billion or $55 per share to take over the company. As seen in the chart below, the Elon Musk-Twitter controversy has been a major driver in TWTR's price action.
The stock's trading has been halted during today's trading session, after a roller-coaster year that took TWTR from a high of around $55 to a low of $35.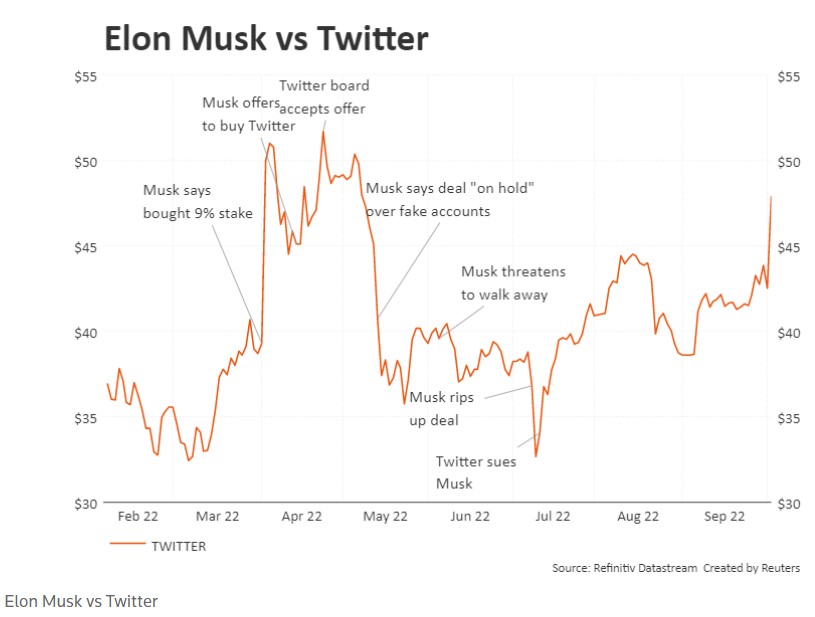 Elon Musk To Buy Twitter, Why This Could