Kim Kardashian has been fined $1.26 million by the SEC for an absolutely shameless promotion of a cryptocurrency scam to her Instagram followers – who number over 250 million.
She has also agreed not to promote any cryptocurrency for the next three years. Shockingly, however, her lawyers played a blinder and she is not required to admit any wrongdoing.
The settlement has really annoyed me, so I'm about to get a rant off my chest.
What happened?
The incident occurred in July 2021, when Kardashian posted the below to her Instagram.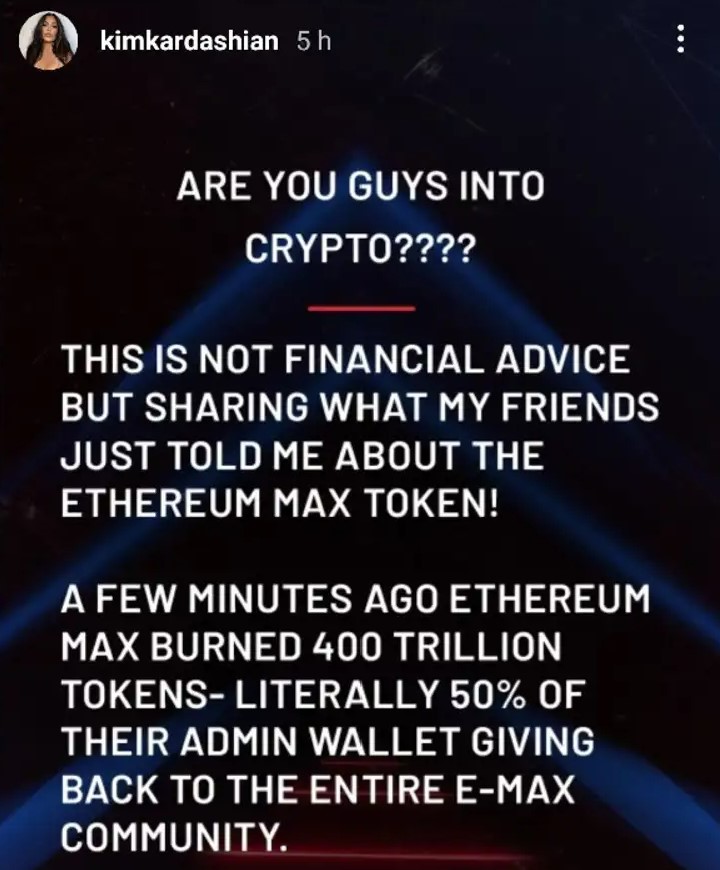 Ethereum Max – definitely not to be confused with Ethereum – is (was?) an obscure cryptocurrency token that spiked up immensely off the back of Kardashian's post. I am tempted to use the word scam here, but instead I will be kind and I will instead say "worthless".
I charted the price action of the token since Kardashian's promotion. They say a picture tells a thousand words, so here you go:
Turns out, the "cryptocurrency" promoted by Kardashian was launched only a month before her post, and she was paid $250,000 to promote it on Instagram.
Within a week of Kardashian's post, it was down 70%. Within a month, it was down over 90%. It wasn't long before it essentially went to zero. Sad.
Kim Kardashian is a predator
It makes my stomach turn to read her post even now, eighteen months on. Kardashian exploited her followers fo